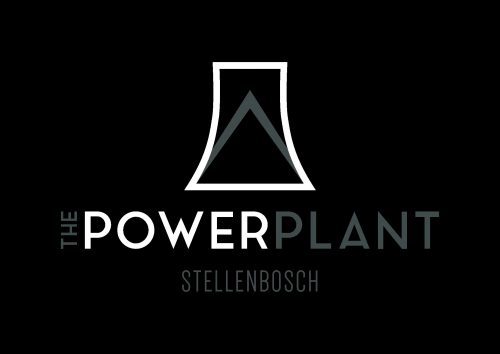 PLEASE TAKE NOTE
Our address has changed. We are now at
Unit 5, Devon Park, 10 Santhagen Road, Devon Valley, Stellenbosch
Self confidence and happiness
is the essence of a great fighter.
Our purpose is to build self confidence, discipline and basic self defence skills. Fitness and training helps to prepare the body and mind for the battles life throws at you.
 The Powerplant is the oldest MMA gym in the Stellenbosch area and was established in 2013. We offer a unique blend of martial arts and fitness training in a safe, family orientated environment.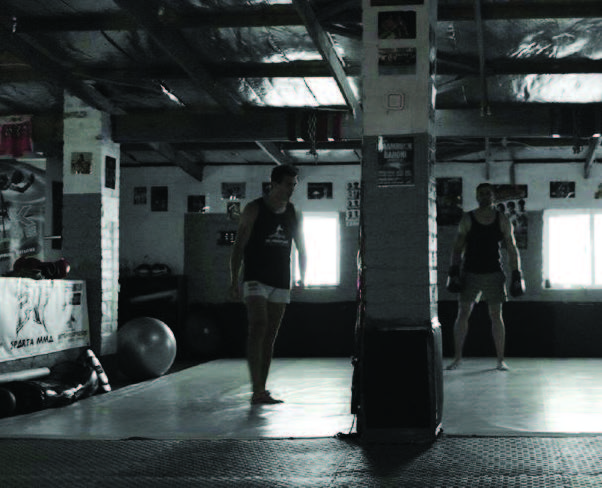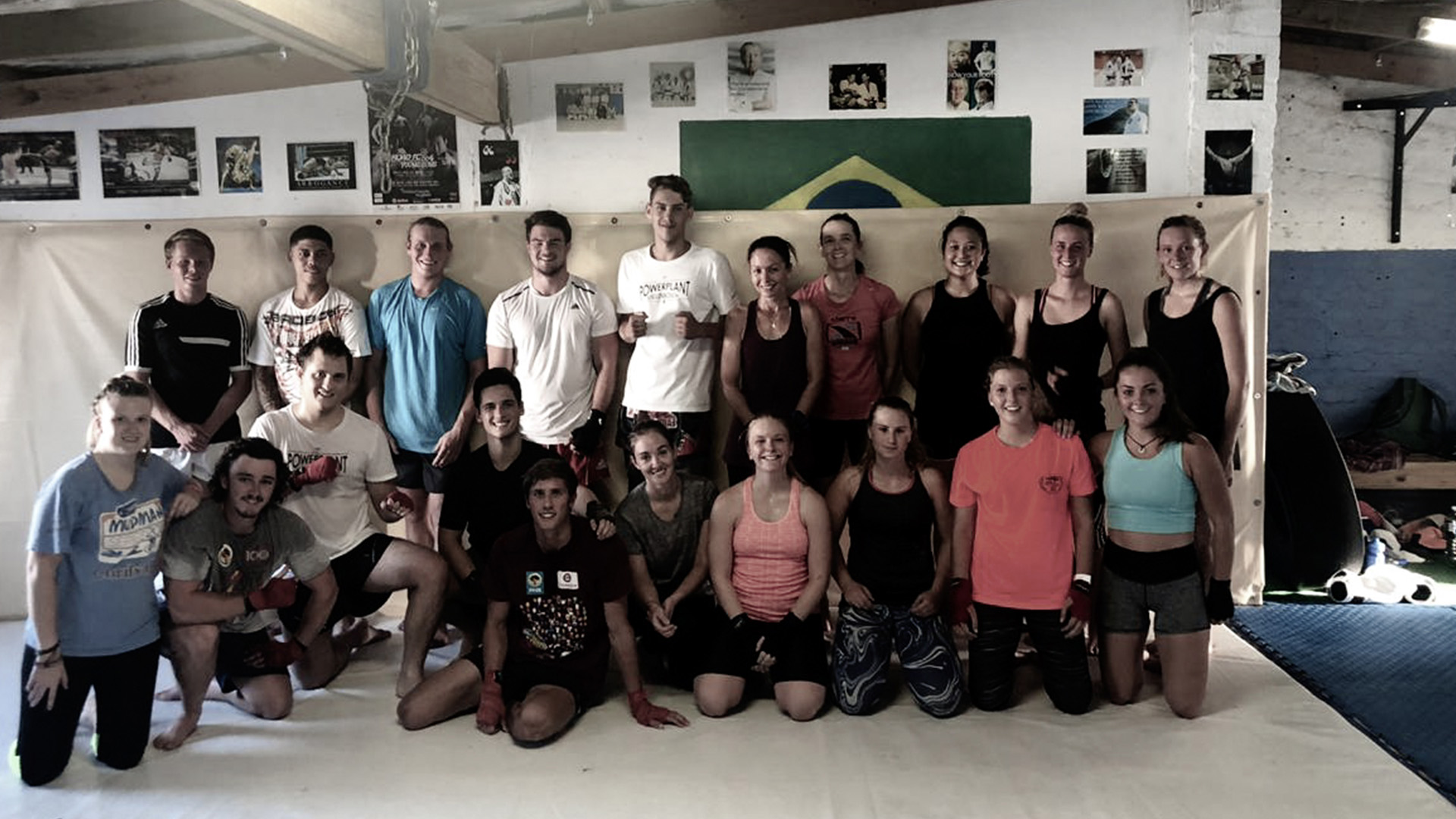 Kickboxing
Learn one of the most effective striking martial arts in the world, our classes focus on teaching the proper striking techniques (kicks, punches, knees, and elbow strikes). Our classes cater to all levels of ability.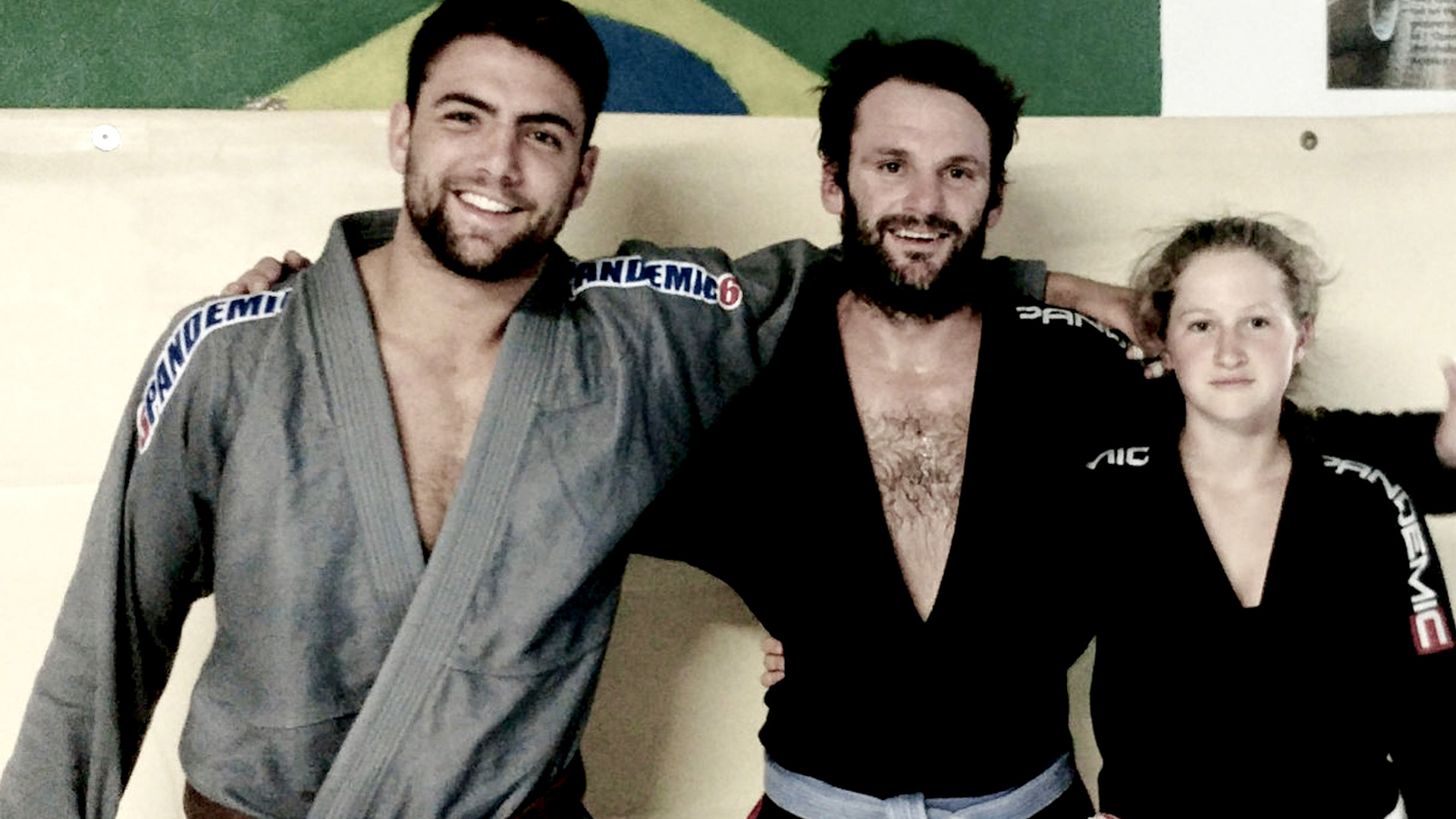 Jiu-jitsu
The gentle art is the most effective martial art for self-defense, and is one of the fastest growing sports in the world. Whether you want to compete or just increase your confidence, jiu-jitsu at The Powerplant  is for you.
HIIT Kickboxing
We incorporate bodyweight exercises into kickboxing and boxing techniques to give you a great conditioning workout.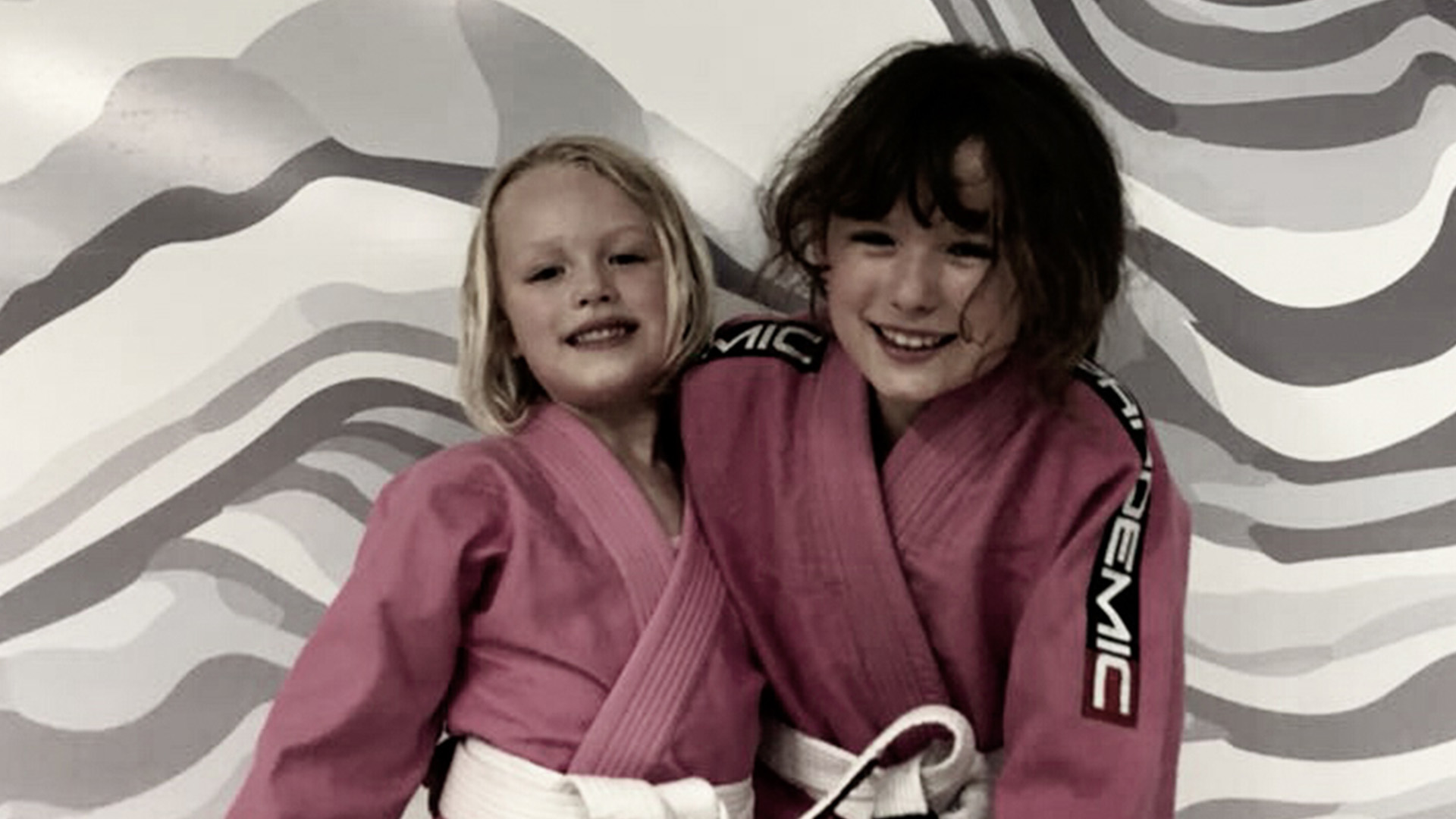 Kids Jiu-jitsu
Learning jiu-jitsu at a young age not only offers great physical benefits but also teaches youngsters about respect. Jiu-jitsu has been shown to be an effective tool against bullying as it teaches technique over power, and increases self esteem.
Kickboxing Coaches
_______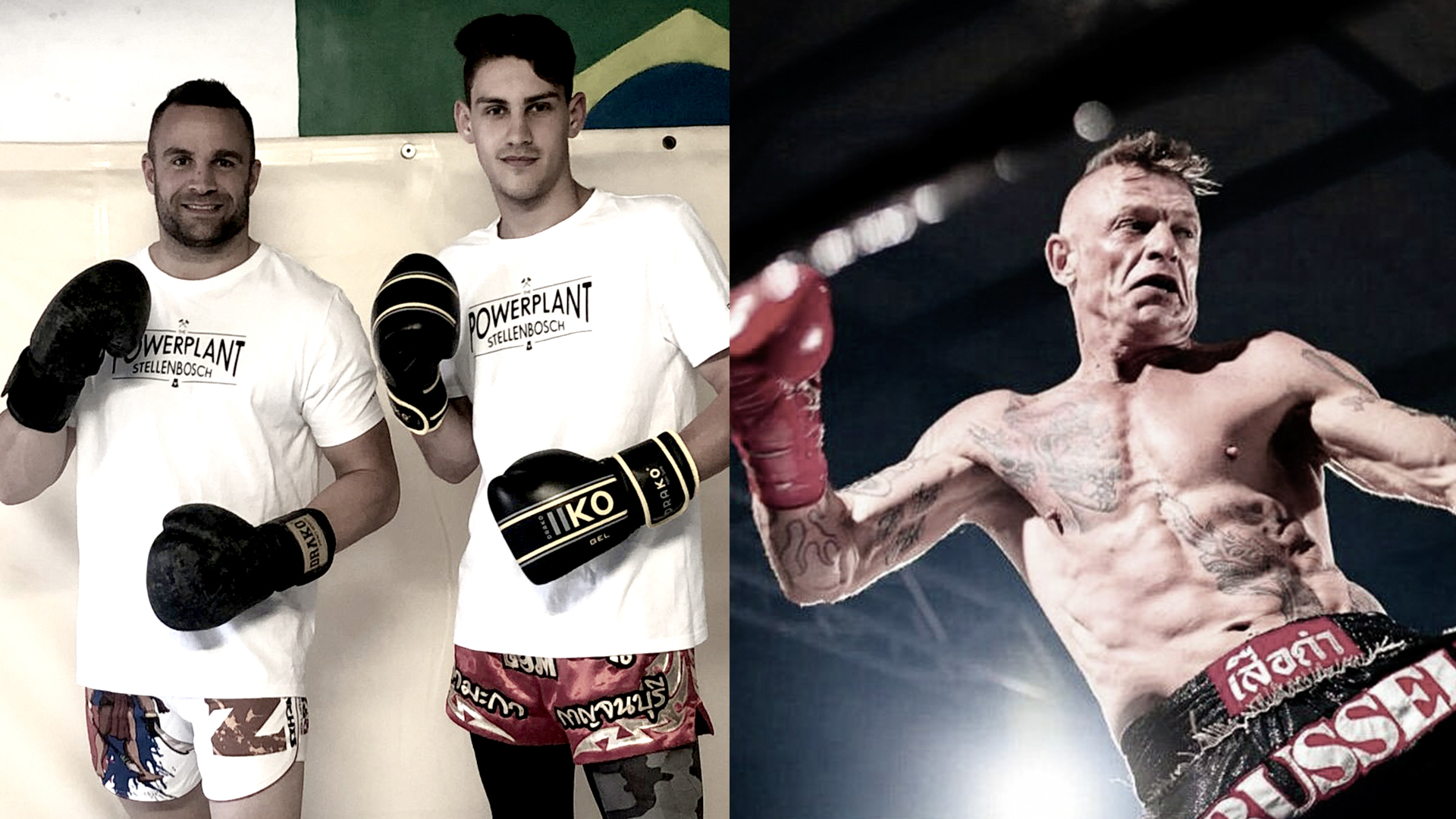 Justin Downey, St. Clair Aspeling and legendary local muay thai coach and competitor Russel De Villers.
Kickboxing and HIIT classes are run under the guidance of our main striking coach and seasoned competitor Justin Downey. Our assistant coaches are St. Clair Aspeling, who is one of our longest standing members and has some of the heaviest hands in the Winelands, and local Muay Thai legend Russel De Villiers.
Jiu-jitsu Coaches
_______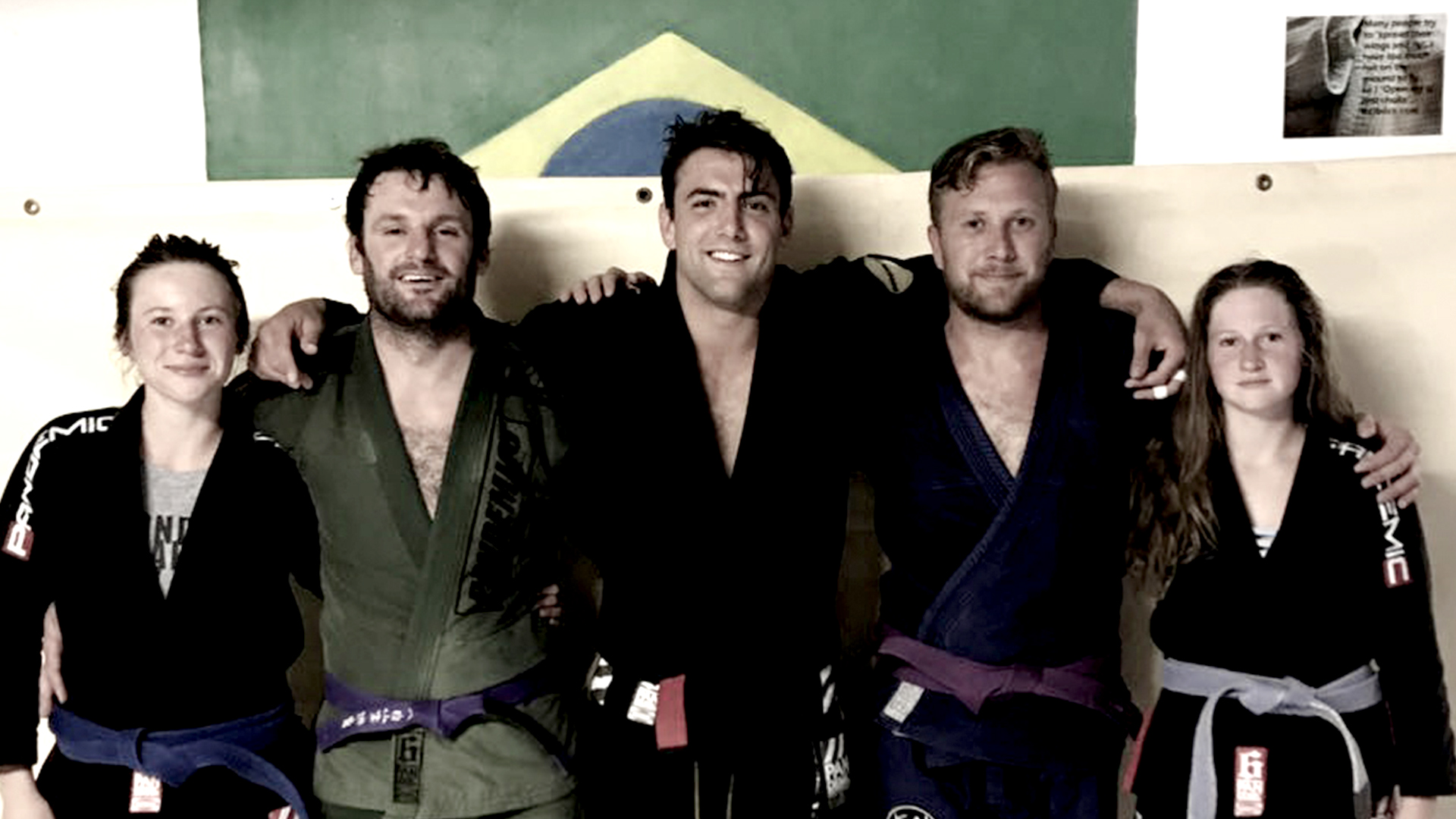 Nick Van Zyl, Johan Oosthuysen and Jaques Janse van Rensburg (all middle)
Jiu-jitsu: Our jiu-jitsu program is taught under the guidance of black belt and head jiu-jitsu coach Johan Oosthuysen ( 2 time African Champion)  who is widely regarded as the best grappler to have come out of South Africa. He is backed up by our brown belt coaches Nick Van Zyl and Jaques Janse van Rensburg. Robbie Anderson rounds out the team as the kids' jiu-jitsu instructor.
Training Schedule
_______
• Privates
17:30-18:30: Kickboxing
18:30-19:30: Kickboxing
16:30-17:30: Bully proof Kids Jiu-jitsu
17:15-18:00: HIIT Kickboxing
18:00-19:30: Jiu-Jitsu
• Privates
17:30-18:30: Kickboxing
18:30-19:30: Kickboxing
16:30-17:30: Bully proof Kids Jiu-jitsu
18:00-19:30: Jiu-Jitsu
• Privates
17:00-18:00: Fight Prep Class
17:30-19:00: Grappling & Sparring Open Mat
09:00-10:00: HIIT Kickboxing
Fees and Registration
_______
All contracts are for a period of 6 months payable monthly via debit only.
FULL: Unlimited @ R600 per month.
STUDENTS: Unlimited @ R550 per month.
PRIVATE: Private rates are calculated individually for each client, depending on each client's individual needs.
A discount of 25% is given to clients who sign up for 1 year in advance.

CONTACT US
Robbie: 079 501 8016
Justin: 083 679 3826
EMAIL: thepowerplantgym@yahoo.co.za
Unit 5, Devon Park, 10 Santhagen Road, Devon Valley, Stellenbosch
THE POWERPLANT© 2019